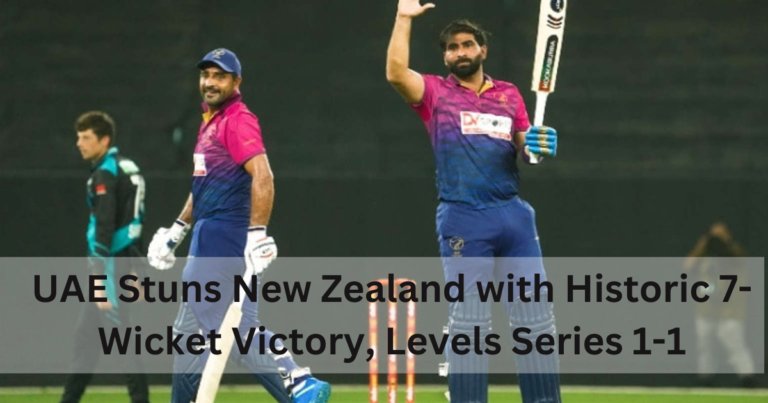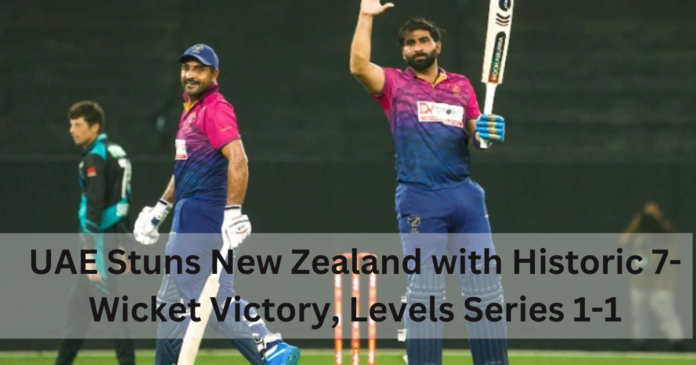 Dubai, UAE: Captain Muhammad Waseem Leads UAE to Thrilling Victory Against New Zealand (UAE Stuns New Zealand with Historic 7-Wicket Victory)
Dubai witnessed an exhilarating showdown as Captain Muhammad Waseem spearheaded a remarkable UAE triumph over New Zealand in the second T20I, leveling the intense three-match series on a pulsating Saturday.
Waseem's innings began cautiously, accumulating 16 runs off 13 balls before unleashing his aggression. The opener's explosive performance included four boundaries and three sixes, propelling him to a swift fifty in just 27 deliveries, igniting UAE's forceful pursuit of the 143-run target.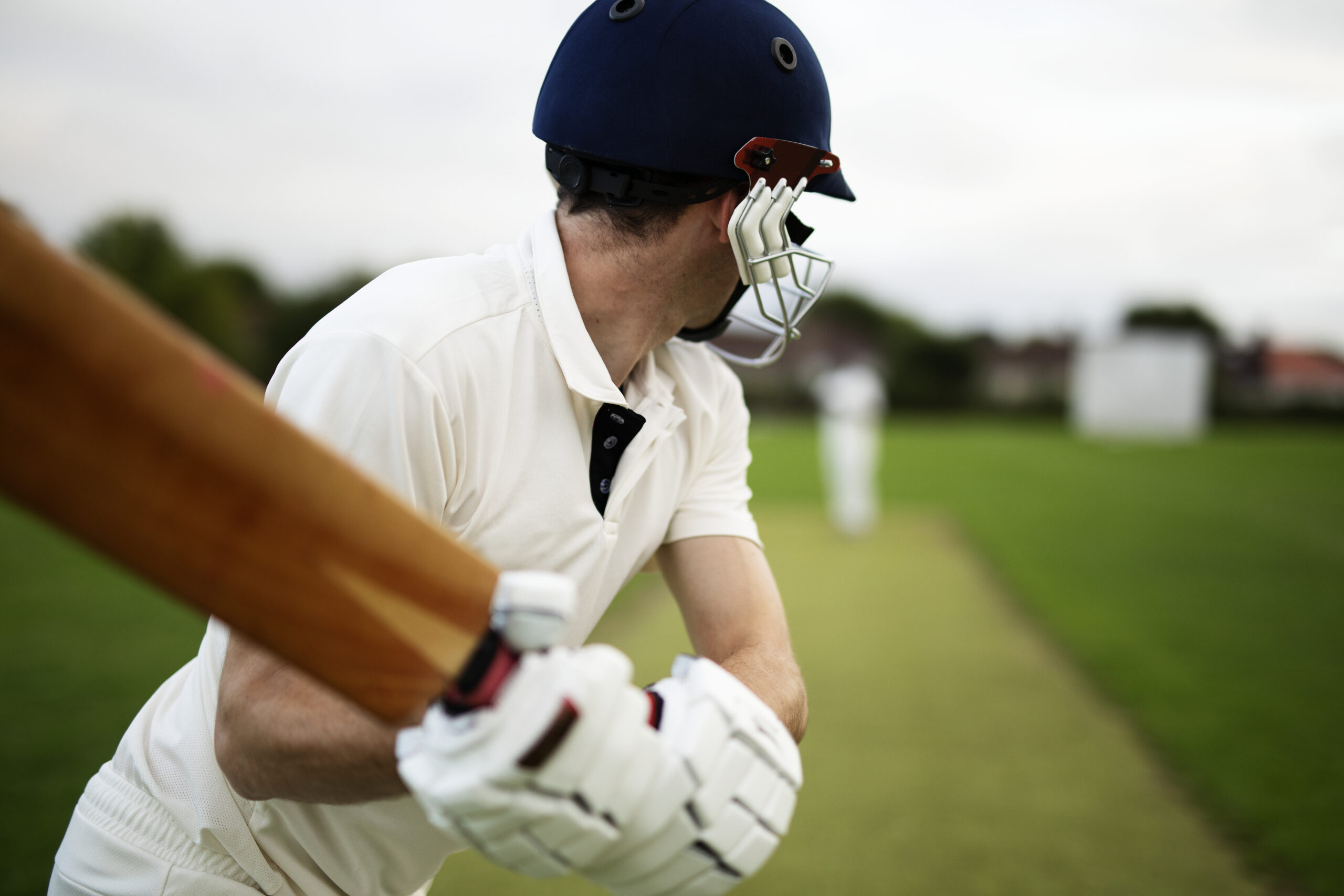 At the conclusion of the powerplay, UAE stood at 44/2, with Vriitya Aravind's brisk 21-ball 25 playing a role in the early stages. However, at that juncture, Waseem had yet to fully assert his dominance.
During the post-powerplay phase, Waseem escalated his intent. He dispatched Mitchell Santner emphatically for a boundary in the opening over following the powerplay and hammered a resounding six off Kyle Jamieson in the subsequent over. Consecutive fours and a six against Cole McConchie showcased Waseem's command before he elevated Santner for yet another six, reaching his fifty in just 27 balls.
While Waseem's departure followed soon after reaching the milestone, New Zealand struggled to exert substantial pressure on the hosts.
Asif Khan showcased a composed partnership with Basil Hameed, effectively frustrating the Kiwi bowlers. Though victory was not yet assured for UAE, the 15th over marked a pivotal shift. Asif Khan's consecutive fours off James Neesham shifted the momentum, and a six off Tim Southee's first delivery in the subsequent over brought UAE within touching distance of an unforgettable triumph. Two more fours followed, culminating in a remarkable victory celebration for UAE – their first T20I win against a Test-playing nation other than Ireland and Afghanistan.
In the lead-up, New Zealand encountered a similar early setback with Tim Seifert's departure in the third over, followed by Aayan Khan's successive dismissals of Mitchell Santner and Dane Cleaver.
Amidst the consistent pressure posed by UAE's bowling attack, Mark Chapman stood resilient for the visitors. Chapman's valiant 63 off 46 deliveries was concluded only in the final over. However, apart from James Neesham's brisk 21 off 17 balls, the visitors struggled to secure significant support.
Despite posting a par score of 142, their lowest against a non-Test playing nation, New Zealand's performance was overshadowed by a spirited and determined UAE side.